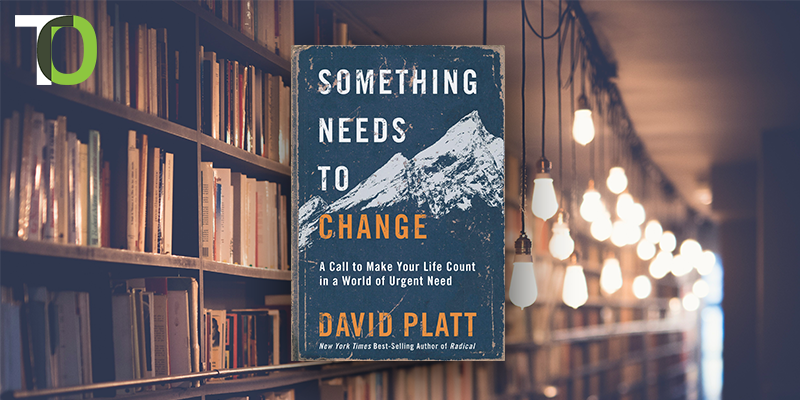 Book Review: Something Needs To Change
We all have moments in our lives where we struggle. We have doubts. We question God. Most of us put on a closely guarded facade so that no one will know that we are going through these things. And I think that the greater the limelight that we are under, the greater the temptation to hide the things that we are personally wrestling with. But David Platt throws all of that aside and bares his soul in his latest book.
He chronicles a trip that he took hiking through the Himalayas. Along the way he meets a wide variety of people all with a lot of very desperate needs. There are young girls enslaved by sex traffickers, men and women who are dying of treatable diseases, children that are chained up in barns for years at a time. The stories of these people carried me through a wide range of emotions from anger to being sick to my stomach to being moved to tears. Through these encounters David struggles with figuring out what is the greatest need of these people and why won't God do something about the situation that they are in.
David challenges each of us to search our motives and our dedication to our Savior. Why do you do what you are doing? Or maybe the more important question is, why aren't you doing what Jesus commanded you to do? And why aren't you doing it with more urgency? Think of the unimaginable suffering that so many around the world face. And then think about the fact that for many of them even in the horrible conditions that they are in that this is the best that it will ever be for them. If they die without trusting in Jesus, then they will spend forever in a place of torment that is far worse than their brutal suffering now. I believe that every Christian would benefit from reading this book. It will challenge you to leave the status quo and do everything that you can do to reach this world for Jesus.