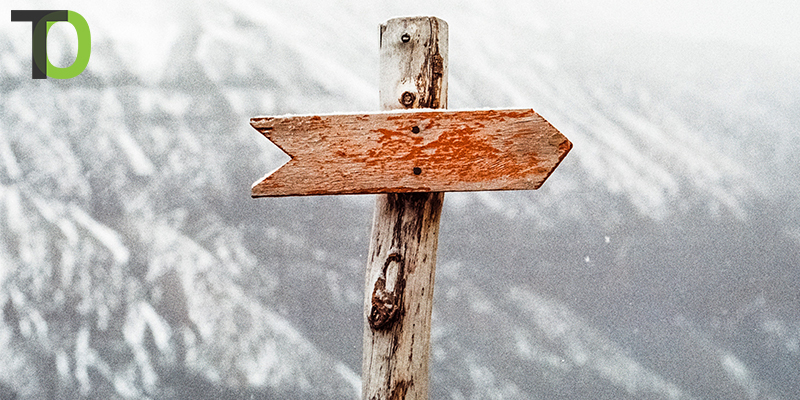 Follow The Process
Now we knew our purpose. Our purpose has three basic parts to it, so I needed to come up with a plan to bring people through these three steps. I also needed to make it as easy possible for people to identify where they are in the process and how they can take their next step to become a disciple who makes disciples. The greatest purpose in the world is meaningless unless the path to accomplish it is clear to everyone. In order to make the path as clear as possible, I settled on one word for each step of the process that I wanted people to walk through: Gather, Grow, Go.
The first part of our purpose is to take people who are far from God and bring them into a relationship with Him through Jesus, so I needed to have a process at our church to do that. For us, that is our morning worship service. The Sunday morning service is the most likely time for someone who doesn't know God to be introduced to Him. That is the time of the week that the unsaved and far from God will most likely be in our building week after week. Knowing this about our Sunday morning service, we want to design this service to take their hand and God's hand and bring them together. Every part of our Sunday morning service is designed to do just that. We use the word, Gather, to describe this first step in the process. But this is only the first step, we do not want anyone to stay at this point in their walk with God. We want them to take their next step.
The second part of our purpose is to lead people into becoming disciples of Jesus, and if we were going to fulfill that purpose, we needed a process to make that happen. We use the word, Grow, to describe and identify this step in our process. Practically speaking, it is joining one of our LIFE Groups. We had plenty of opportunities every week to sit in a classroom, listen to a lecture, and then leave, but that was not providing the community or the growth that we were looking for. We wanted to build a community of discussion, openness and honesty, and a safe place to ask questions and get real answers. It is that type of model that Jesus lead twelve men into becoming His disciples.
But we didn't want these groups to be the end all, be all, for what takes place here at GNBC. It isn't just about becoming a disciple of Jesus, but making disciples of Jesus, so we need to Go. That is the final word that represents the final step that we want people to take. And we have three things that we want everyone to do on this step. We want everyone to join one of our service teams. We have several ways that people can get involved here at GNBC, because we believe that serving is a great way to reach people and to help them in their walk with Jesus. We want everyone to be involved in witnessing. It is a command from Jesus that we tell others about Him. We have scheduled organized times for this, but we encourage and equip people to be witnessing in their everyday lives. The final thing that we encourage people to do is to lead someone else through the Gather, Grow, Go.
Now we could lead with our purpose and follow the process. We have a way to get the product that we want, disciples who make disciples. And when we got our final product it wouldn't be by random chance. What about you? Do you understand your purpose and is there a clear process in place to fulfill it? Until you do, you are leaving everything up to chance. And I don't think that you are ok with that.